4 4 3 Beefalo:Events as List
Events as list
The context menu Events as List shows a list of all configured events. The events overview displays details for each listed event, including event type (e.g., backup, restore, command, etc.), ID, related task and subtask, related schedule, event priority, target media pool, drive number, interface, follow-up events and the time of the next execution.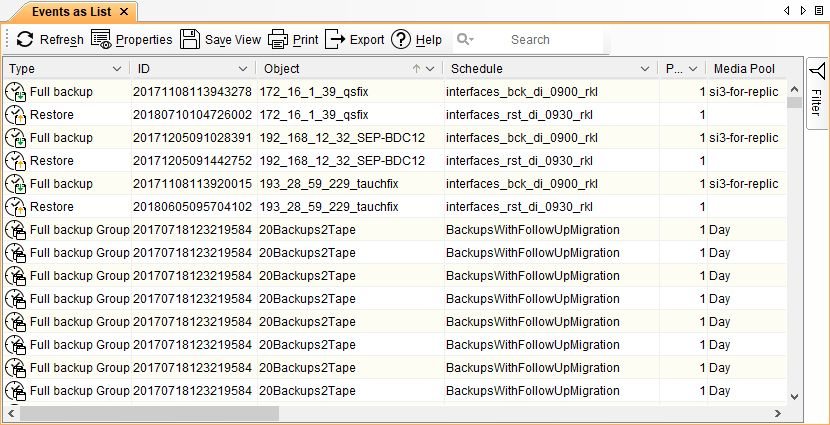 By right-clicking an event and clicking the Properties, the properties of an event are displayed. For details on different event types and their properties, see Schedules.
You can print the events list, or export the list in excel or csv format.
As of 4.4.3 Beefalo V2, you can check the status of your events and the next events online by using new Web UI. For details, see SEP sesam Web UI.
Copyright © SEP AG 1999-2023. All rights reserved.
Any form of reproduction of the contents or parts of this manual is allowed only with the express written permission from SEP AG. When compiling and designing user documentation SEP AG uses great diligence and attempts to deliver accurate and correct information. However, SEP AG cannot issue a guarantee for the contents of this manual.